Description
Our Budget Friendly line: Price per foot. Measure linear feet in the room.
3/4″ Thick Plywood Shelves
Fully adjustable shelves (sides and bottom) inside the cabinet box are made of sturdy 3/4″ thick plywood and come equipped with metal shelf clips attached to the cabinet. We know that you rely on your cabinets to hold all of the important items in the kitchen, bathroom, or other room in which they are installed (even at full extension of the drawer), so we make sure that the shelving is everything you need them to be and ensure you have full access to all of your items. The 3/4″ thick plywood ensures the shelves' durability and long-lasting efficacy no matter who is using them or what gets put on them.
All wood construction
Our framed cabinets, including the cabinet box, face frame, front of the cabinet, drawer box, shelving, cabinet doors, and drawers, are constructed of solid wood and furniture-grade plywood. No particleboard.
Pocket screw joinery
Our cabinets use a pocket screw joinery method: no metal clips or cam and pin construction. Again, we sincerely believe in the highest quality cabinet construction, and this especially includes the elements that hold the cabinetry together. Metal slips and cam and pin construction may be reasonably ok for certain furniture items.
Still, cabinet construction should never be skimped on because it is so critical to your cabinets' general durability and sustainability. Your kitchen, bathroom, or other room's cabinets need to hold up to everything that you and your family might throw at them following installation, so reliable cabinet construction is of vital importance, including the box and face frame.
10 Step Finishing Process
Each of our door styles comes with a best-in-class 10 step cabinet construction finishing process. When it comes to the items that we deliver to our clients, we never want them to be disappointed, which is why we put our cabinets to the test.
Our 10 step finishing process ensures that our construction quality meets or exceeds our expectations so that you will be fully satisfied with your purchase. Whether it is the box, a drawer, or the face frame, we make sure that everything we create is of the highest standard, including 3/4″ thick plywood and solid wood.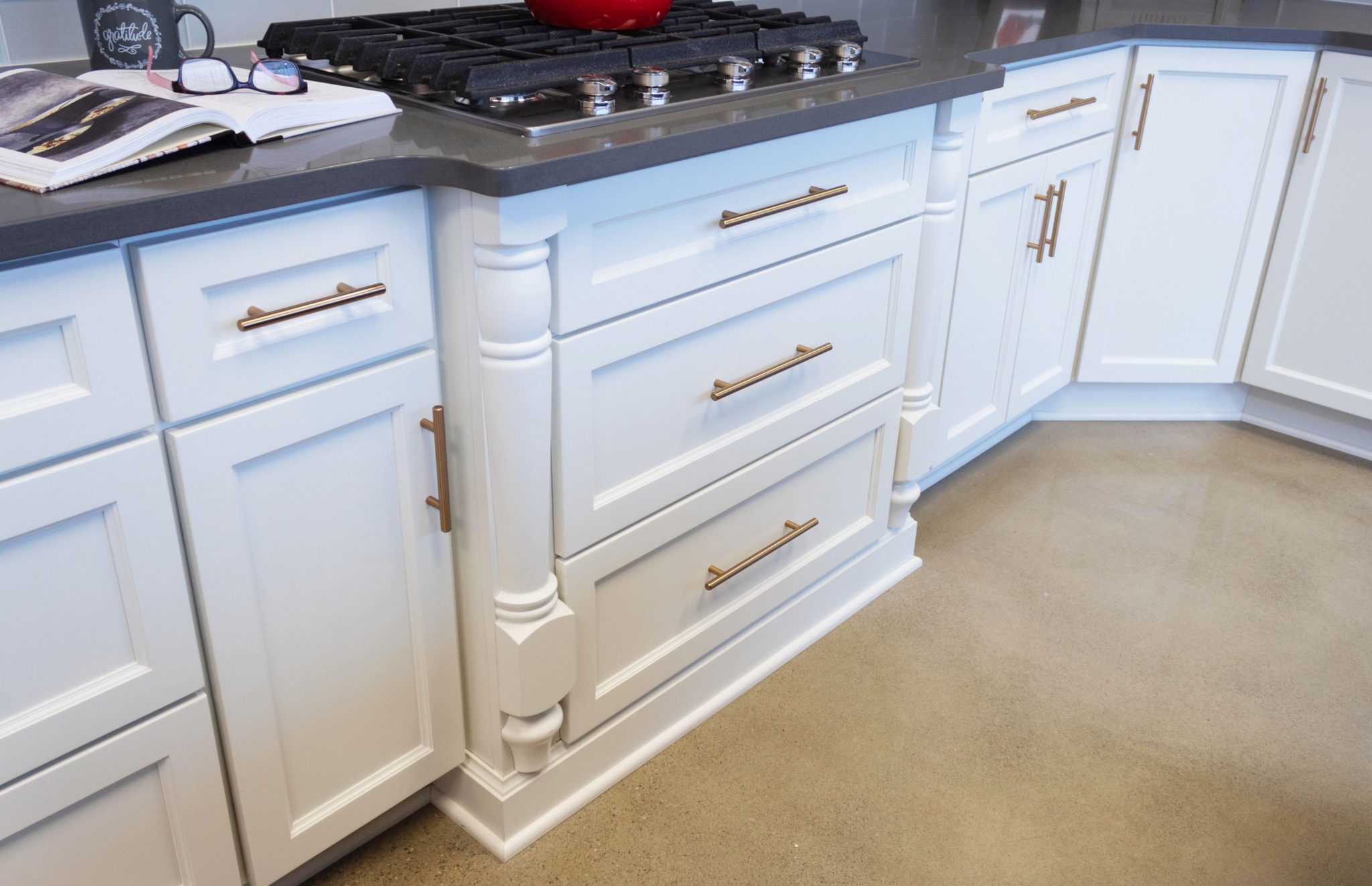 Dovetailed drawer boxes
None of our drawers are stapled together. No staples, no glue, and no particle board – that is the Choice Cabinet guarantee.
CARB2 Certified
All cabinet door styles are certified by the Kitchen Cabinet Manufacturers Association (KCMA) and comply with NSI/KCMA A161.1. Choice Cabinet is proud to be a CARB2 Certified cabinet manufacturer. Our cabinets abide by the rules and regulations of a composite wood product established by the California Air Resources Board (CARB) and California Code of Regulations, nationally implemented by the EPA in 2016.
Finished Interiors
All of our cabinets come with a natural finish hardwood interior. We never use melamine. Our team knows that it is important for all aspects of the cabinets' interior and exterior (top, bottom, panel, doors, back, drawer) to exceed our customers' expectations. Using only a natural finish hardwood interior is critical for achieving this goal.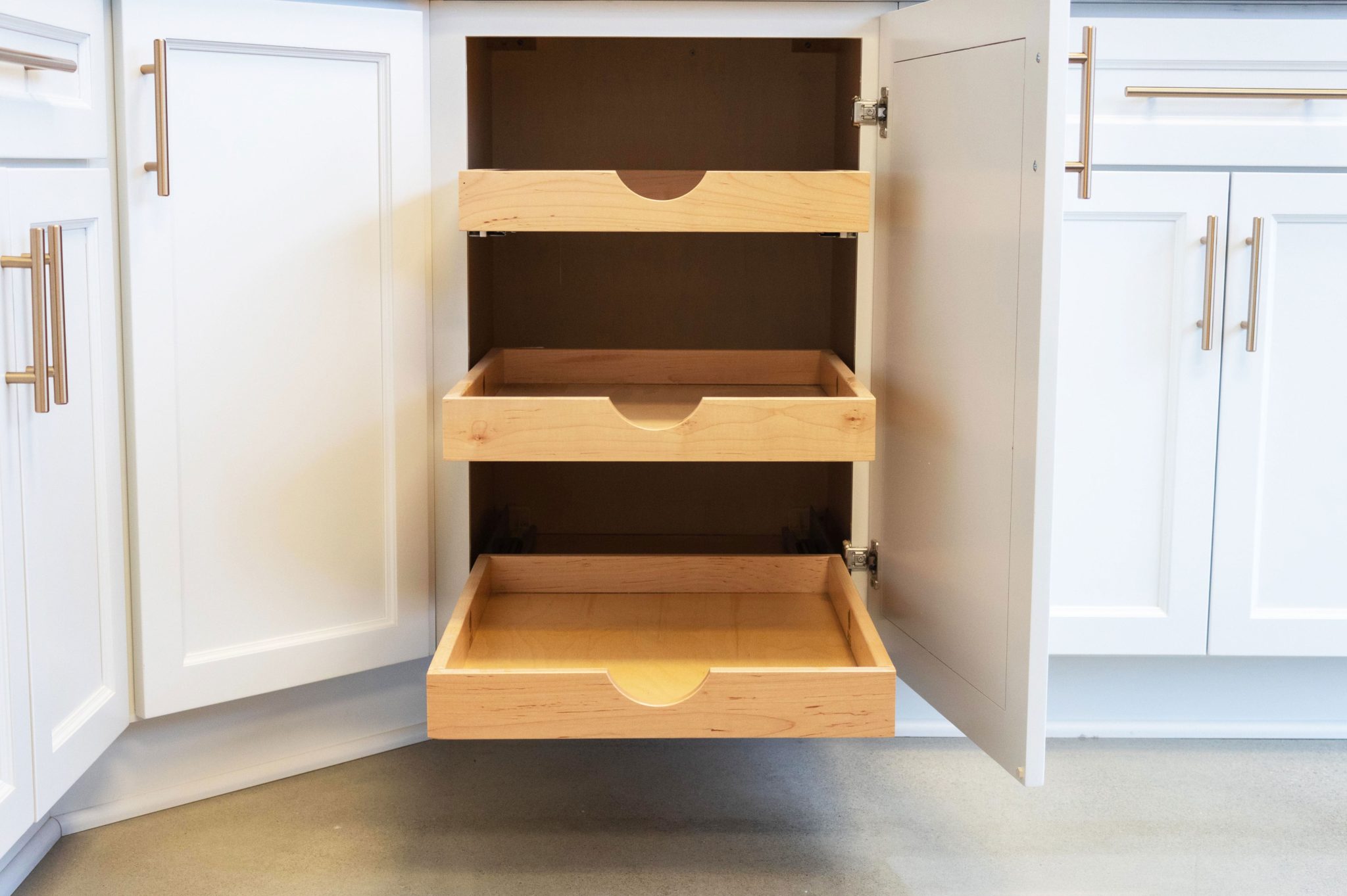 KCMA Certified
All Choice Cabinet door styles are certified by the Kitchen Cabinet Manufacturers Association (KCMA) and comply with NSI/KCMA A161.1. A cabinet that bears the KCMA certification seal is recognized in the industry as a quality product capable of withstanding a battery of rigorous testing that simulates years of typical household use